The concept of Virtual Reality has been around for many years. What does Virtual Reality mean? From the name VR, one can understand that "not physically existing reality" which has been created using by software. The viewer in the Virtual Reality can experience the world which is not real. Virtual Reality is a realistic and immersive simulation of a three-dimensional environment, created using the interactive software in which user may interact with simulated objects or living things in real time.
In the virtual environment, three dimensional images will appear like life-sized images to the viewer. Here the viewer head and eye movements are tracked, and pictures in the virtual environment will change accordingly to these tracked changes. So that user can feel that he is physically present in that virtual environment.
How Virtual Reality Works?:
The outside world is blocked in the headset, and a three-dimensional world is displayed. The Virtual Reality makes the viewer completely immerse in the new world and interact with objects in it. This can be achieved through tracking the movements of the user.
Eye tracking:
The headset consists of infrared sensor monitors which can find out where the viewer is looking in the virtual environment. Linking these movements the objects in the virtual environment respond accordingly which makes the user feel as if he is present in that nonreal world.
Head tracking:
Head tracking is one of the key elements in the virtual reality. Here the head movements of the user are tracked to link with the movements of objects in the virtual environment. These leads to the viewer complete immersion in the VR.  The sensors like accelerometer, gyroscope, and magnetometer are used to track the head movements.
Motion tracking:
Accurate motion tracking is one that most matters in the virtual reality. Tracking viewer's physical movements and converting them to digital data and sending it to the system in an understandable mode is motion tracking. Motion tracking in the Virtual Reality can be done by optical and non-optical tracking. Optical tracking use computer controlled LEDs and depth sensing cameras to track motions. In smartphones, non-optical motion tracking methods are used.  The tiny sized electromechanical sensors are used in smartphones that help to track movements in an effective way.
Virtual Reality is a process where a viewer is completely immersed in the artificial environment. To experience a Virtual environment we need a VR headset and a compatible smartphone.
Also Read: How to choose right headphones for your lifestyle
Google Cardboard:
Google Cardboard brings an immersive experience to the Virtual Reality fans in a straightforward and affordable way. It is a Virtual Reality platform which has been developed by Google to be used with a head mount with a smartphone. The user should place the phone at an optimal distance away from the lenses. By using the Apps, the lenses create immersion effect when holding up to your eyes. Google headsets are built out of simple and low-cost components. The one who wants to experience a Virtual Reality at an affordable price can opt for Google Cardboard that suits perfectly for the beginners.
Samsung Galaxy Gear View:
Gear view comes with ergonomic design for a more comfortable and interactive Virtual Reality experience. It weighs around 345 grams. Accelerometer and gyroscope are used for the head tracking in gear view. Gear view compatible smartphones are Galaxy s6, s7, Galaxy s7 Edge, s6 Edge + and Samsung Galaxy Note 5. An updated model was released for Galaxy S8 on 29 March 2017. Own your compatible Samsung smartphone and Gear VR headset to immerse into the world of fun.
Oculus Rift:
The Oculus Rift is a Virtual Reality headset developed by Oculus Virtual Reality and released in March 2016. Oculus Rift is comfortable headset to use. All that need to do is to launch steam VR. Once steam VR is installed, Rift is detected. Put on your headset to experience the new virtual world.
HTC Vive: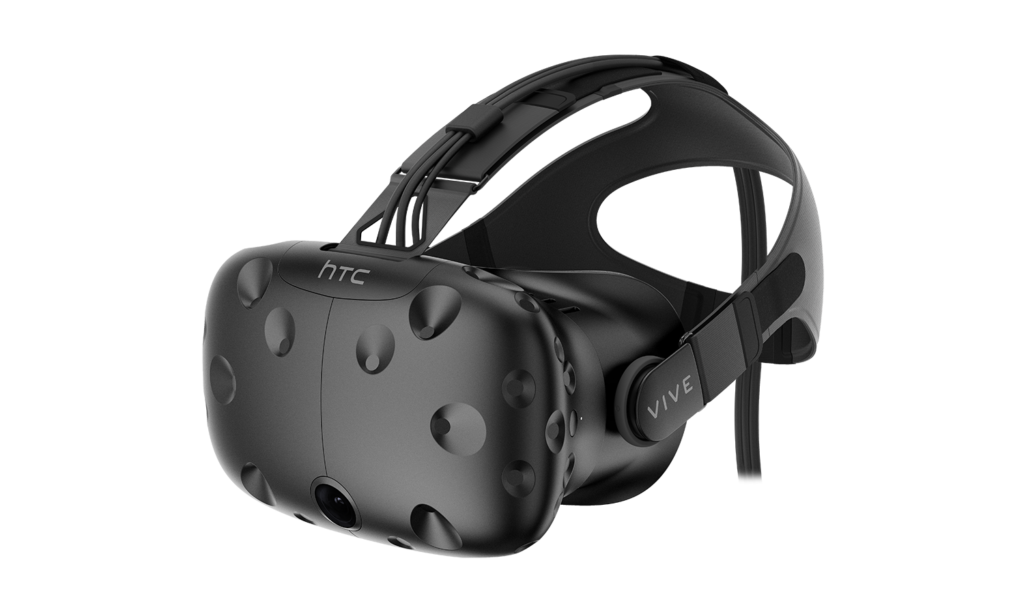 HTC Vive is a high-end VR headset developed by HTC and Valve Corporation released on 5th April 2016. The HTC Vive converts a room into 3D space through sensors, utilizing "room scale" technology. The viewer using HTC Vive can experience immersive environments as he navigates in the virtual world. It uses motion tracked sensors for manipulated objects, which helps viewer to interact with objects in a virtual environment.
Select a headset that is best suited for your lifestyle. Many of us always wonder to watch our surrounds in new, different ways. Virtual Reality is here to make such things possible through improved headsets and compatible smartphones.
Also Read: Apple iPhone 8 may include awesome augmented reality features