Apple is the world's innovative company. The year 2017 marks the 10th anniversary of the iPhone, I phone lovers are anticipating the release of revolutionary iphone8. Rumors suggest that the camera and touch system got embedded into the display screen. Predictions indicate that iPhone 8 comes with an edge to edge OLED display, which shows there will be display on curved edges of the mobile. Instead of fingerprint recognition, Apple will embed a 3D laser scanner that will accurately recognize your face. The home button also directly integrated into the display. It may also have facial recognition functionality and 3D camera. There may be so many exciting features in the iPhone 8, but Augmented Reality will be the jaw-dropping feature in the agenda.
What is Augmented Reality?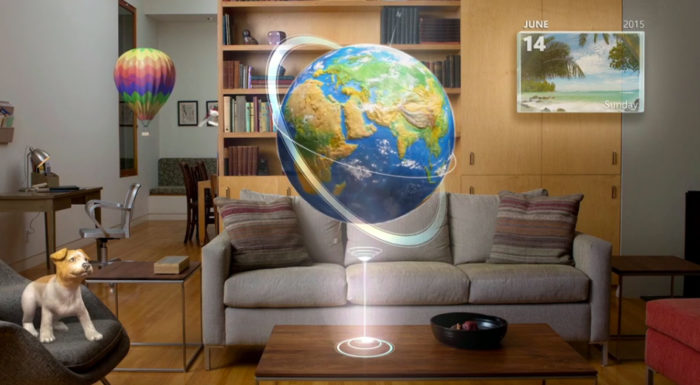 Augmented Reality is a live direct or indirect view of a physical, real-world environment where elements are supplemented by computer-generated sensory inputs such as sound, video, graphics or GPS data. Surrounding real world's information of the user becomes interactive and digitally manipulated with augmented reality technology. AR on a handheld device will enhance user's experience.
Apple chief executive Tim Cook said "I think AR is that big, it's huge" comparing to iPhone in an interview. Tim shows very much interest in Augmented Reality; rumors popped up that AR is going to be main addition to iPhone features. A report from business insider indicates that Apple already has a thousand engineers working on Augmented Reality related technologies in Israel.
Also Read: 7 Trends in technology rule 2017
Along with this team, some more people who are expertise in 3D camera and facial recognize areas also working to introduce iPhone 8 this year with Augmented Reality technology. Cook in his recent comments said, "things to discover before AR is good enough for the main steam". Smartphones will have elements like a camera and micro-electro-mechanical systems sensors such as an accelerometer, solid state compass, and GPS making them suitable Augmented Reality platforms.
The real world with digital information and media is being enriched by Augmented Reality is a technology. Tim Cook in his words explains the AR can enhance what happening in a person's world. Apple supplier Imagination Technologies announced a new chip technology recently which has indications for AR uses and excellent performance in gaming and graphic Apps.
3D Sensing devices play a crucial role in AR technologies as they use infrared lasers in order to scan the room and then send smart phones a sense of the surroundings. Rumors popped up that Apple is planning on embedding Home button directly into the iPhone's display.
The following acquisitions by Apple may help in Augmented Reality technology on mobile to come true. PrimeSense was a fabless semiconductor company and provided products in the area of sensory inputs to consume and commercial markets. PrimeSense has worked on light coding technology. The process coded the scene with near IR light, light that returns distorted depending upon where things are. Apple acquired PrimeSense for $345 million in 2013.
Metaio was Augmented Reality Company that developed software's that helps users look at the product and then apply different colors and finishes.
Real Face has been acquired by Apple on 19th February 2017. Real Face is a facial recognition AI company. Real Face recognition software chooses the best photos automatically from each and every platform in which the user's photos are stored. True Face innovates the way people are recognized, creating frictionless face recognition.
The augmented reality in iPhone8:
The Augmentation Reality functionality in your mobile will be able to identify objects and overlay information about them on your smartphone screen. AR also displays a significant impact on the educational sector. Many Apps are being developed now a day which embeds videos, text, images and additional examples regarding the topic, this will help the students to under and learn their topics in the easily understandable way. Augmented Reality technology on the smartphone also enhances the gaming experience of the user. Apple is planning to release iPhone 8 in the September month of this year. Be ready to experience the iPhone 8 innovative Augmented Reality feature that moves you into a new world.
Also Read: You would love latest features from Apple and Samsung smartphones